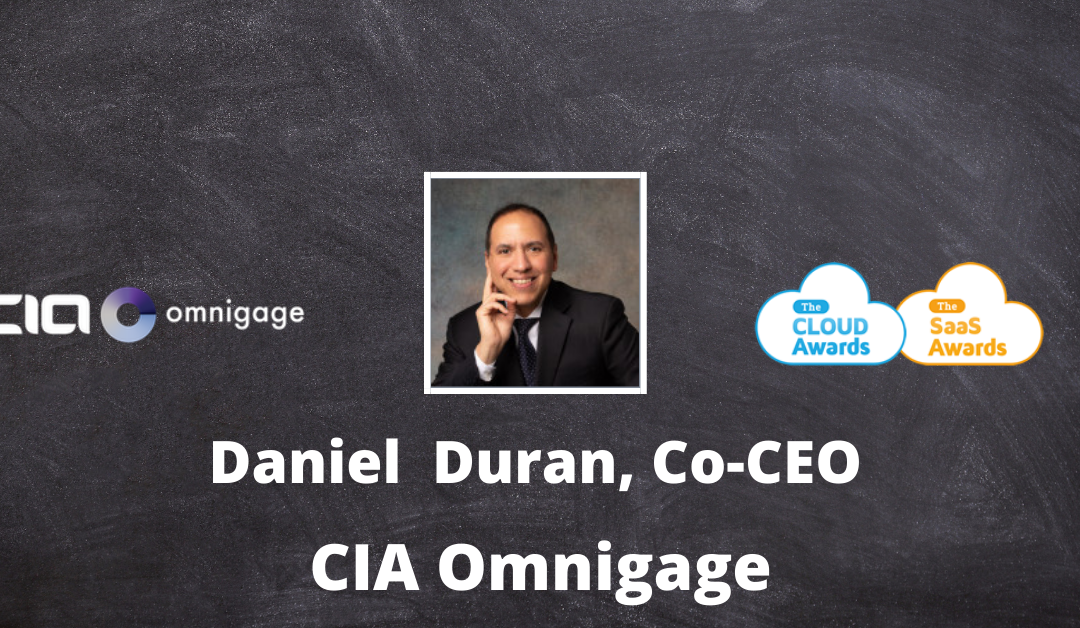 This article was originally published in an editorial for the Cloud & SaaS Awards.
With considerable long-term remote working parameters, businesses are faced with a growing number of potential security risks, workflow interruptions and technology complications, particularly when it comes to communication channels. As this new virtual working environment expands, firms must be able to harness their communication channels to ensure daily operations are not hindered, customer information is not compromised and most significantly in today's "new normal," firms must find ways to improve their communications experience.
Elevating your multi-channel communications experience can be accomplished in three simple, yet highly-focused approaches that solve different issues creating communication contingencies throughout the workplace. Through data integrity, workflow efficiency, and detailed and accurate reporting, firms can not only solve business continuity issues but flourish with effective and streamline communication strategies.
1. Keeping Your Data Secure
Elevating the multi-channel communication experience starts with data integrity. In our current communication environment, harnessing the oceans of data that's available is a challenge faced by most financial institutions, regulators and analysts. Data breaches have become increasingly commonplace since the onset of thee pandemic, and this is the result of information not being stored properly. Having a robust unified communications platform that can be integrated into any CRM allows companies to have the confidence to organize their information without having to worry about data security.
When figuring out how to enhance technology capabilities for financial service firms, one of the first considerations must be the simplicity of the product. While flexibility and nimbleness are factors that firms desire when modernizing their fintech applications, they ultimately want something that can be easily implemented without disrupting their current workflow. Compliance and regulatory initiatives, such as MiFID II (enacted on January 3, 2018), have put a much greater emphasis on how data is managed and remains a top priority for firms in 2021.
With the ability to control data and content parameters across a single platform and gain a holistic view of all customer information and data-driven insights, organizations are more efficiently able to identify opportunities and organize information without having to worry about data security or leakage.
As the industry landscape becomes more complex and data demands more arduous, it's important that firms so not underestimate the value of a robust client engagement platform so that the integrity of customer data is not compromised.
2. Streamlining Through Workflow Efficiency
In addition to data integrity, optimizing workflow efficiency is critical to elevating the multi-channel communications experience. As firms across the financial services, healthcare, education, and other industries continue to work remotely – and with most already implementing work from home policies longer-term – multi-faceted and secure resources like webinars, blast voicemail, conference calling, integrated dialer and SMS capabilities, provide the efficiency and peace of mind in what has quickly become a heavily-saturated and hectic communications environment.
Business continuity will cease to exist for most firms if they do not have the platforms, tools, and systems in place to combat workplace inefficiencies. Multi-channel communications solutions designed with secure and compliant infrastructures are essential for firms to remain in touch and productive through any crisis.
While messaging blasts are excellent ways of keeping teams up to speed and distributing service updates to customers, direct communication is equally important. Platforms that can dial any number in the world while protecting employees' personal numbers and tracking communication without the use of a PBX are also essential to workflow efficiency. This dialer-specific solution can be a particularly valuable tool, especially in the banking sector, where analysts can record messages and share with their sales team, who then have the option to leave a personalized message from analysts when calling client lists.
Due to the accelerated communication contingency issues that arose during the COVID-19 outbreak, telecommunication providers worldwide have felt the impact of firms looking to expand their suite of communications solutions first-hand. Increased demand for multi-channel communication solutions during a crisis demonstrates cloud providers' growing abilities to rapidly deploy necessary tools anywhere in the world, at any time.
Right now, remote-work provides firms with the perfect opportunity to use new, cloud-based communication platforms and connect with co-workers in different, exciting ways. Multi-channel communications systems can keep users as engaged and involved as they would be in the office.
And remember: a loss in productivity means a loss in business momentum and communication among team members has become more valuable than ever before. Features such as built-in team inboxes empower remote workers to collaborate over email and SMS chat. The struggle to rejuvenate workforce efficiency can be an arduous journey but with a secure and proven communication foundation in place, not only are relationships elevated but the confidence in the tools provided is unmatched.
3. Detailed Analytics and Reporting
Companies should also aim to elevate their communications experience through detailed and accurate reporting. As firms adjust to new working arrangements beyond the COVID-19 pandemic, instituting a system with strong, resilient data solutions with robust capabilities will be essential.
Customers put their trust in technology providers to keep their information safe and have the ability to gain actionable insights from their data. Unless processed and presented in a succinct and streamlined way for both firms and customers, raw data is ineffective. When using multi-channel communications platforms, users need to be able to easily connect data silos and move between multiple CRMs, all while keeping information secure.
Quantifiable data not only creates more opportunities for the customer and service provider, but it helps improve automation in client communications. With comprehensive, accurate reporting, firms are able to turn intel into action and proactively address customer needs.
Workflow efficiency creates more room to customize and evolve client campaigns. With the ability to export data, filter on time and choose between different programming techniques, firms can take a more well-rounded and integrated approach to client relationship management.
Customer satisfaction lies within the accuracy of data and information, and relying on countless spreadsheets and lists leaves little room for organization and customization. A system that can coordinate everything from messaging, data reporting, and user analytics – all under one umbrella – fosters a more personalized multi-channel engagement experience and providers greater transparency into how customer engagement can be enhanced further.
Accurate analytics and detailed data reporting for both clients and customers as regulations tighten can serve as high-level multi-channel communication tactics. These practices must be embraced to display better organization, data visualization and an even broader range of capabilities moving forward.
The way forward
The power to achieve data integrity, workflow efficiency, and detailed, accurate reporting through a robust multi-channel communications platform is critical to the success of financial institutions worldwide. Having your data stored in a secure platform is so important in today's virtual work environment. Lastly, real-time reporting helps solve the last piece of the puzzle in providing a strong client experience and will ultimately change the way industries will communicate in years ahead.
For more information on how you can redefine your multi-channel communications experience, contact us at our website at www.callcia.com.